Woody's Wiffle Ball Classic Raises Over $490,000!
I just learned that Woody's Wiffle Ball Classic, an event I was very lucky to be a part of last month, raised almost $500,000.  I was one of the D-listers among the dozens of A-list celebs that also participated--including Bill Murray, Mathew Perry, and Jenny McCarthy.
Here's a teaser clip:  http://www.woodyswiffleballclassic.org/
http://mlb.mlb.com/players/woodfamilyfoundation/news.jsp?content=081513
About the Wood Family Foundation: The Wood Family Foundation (WFF) is a non-profit 501(c)(3) organization that was founded in June 2011 by Kerry and Sarah Wood. The WFF works to improve the lives of children in Chicago by raising funds for children's programs. The WFF acts as an advocate for children in the Chicago community, inspiring others to join them in their mission of giving children the resources they need to succeed. 
www.woodfamilyfoundation.org
Me ripping the cover off the ball.  Somehow I managed to make the starting lineup?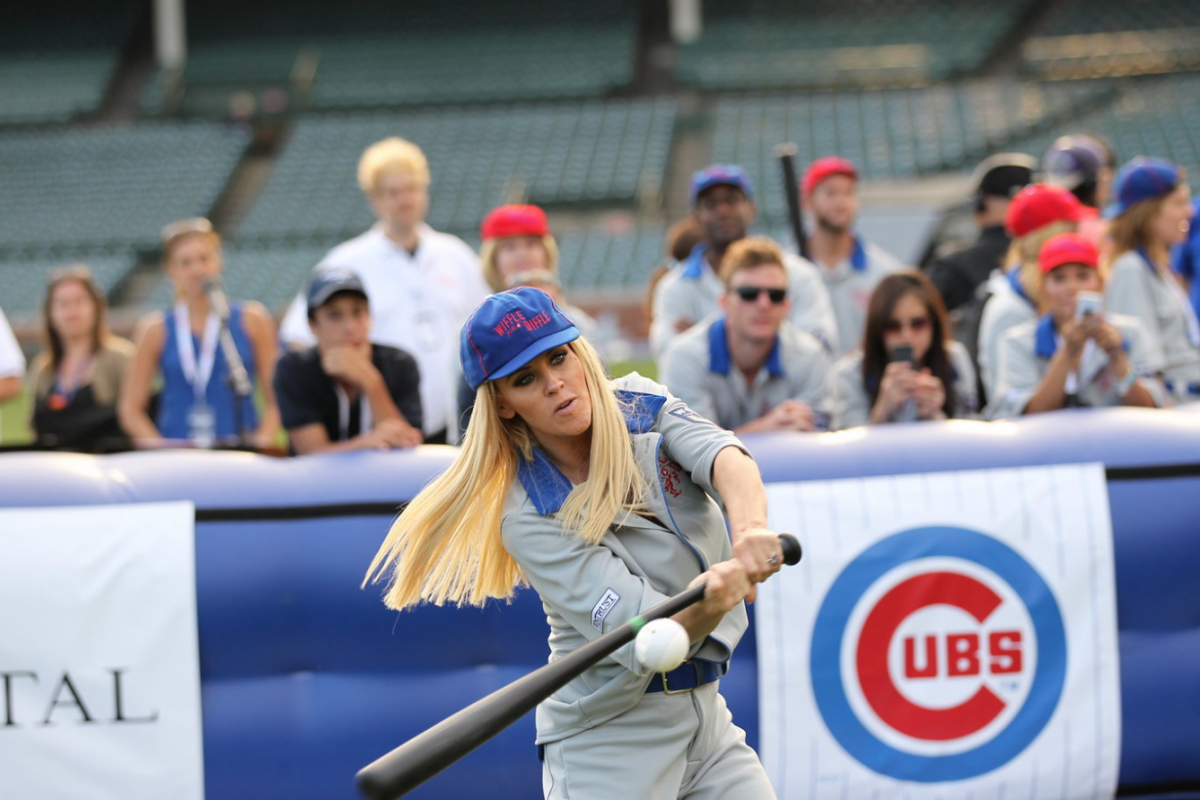 Jenny attracting many more photographers than Ed.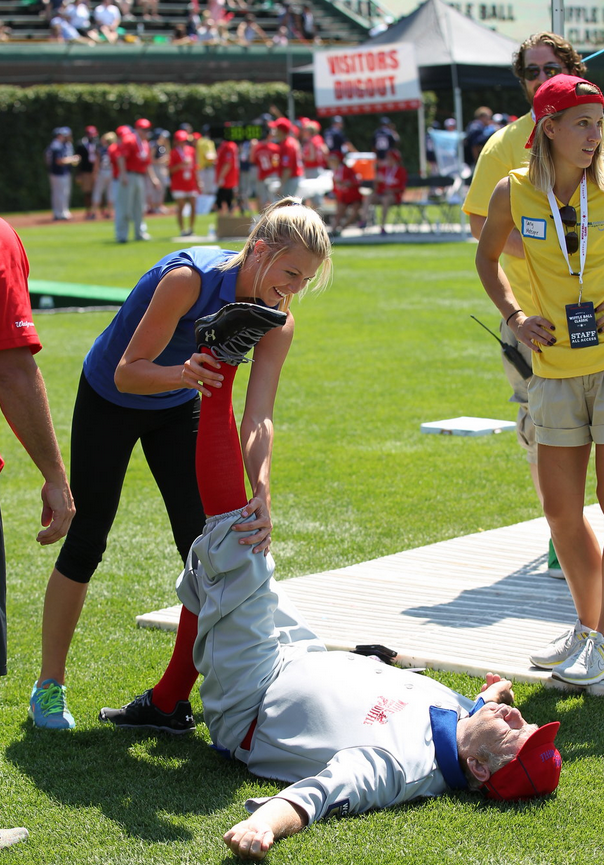 Bill warming up.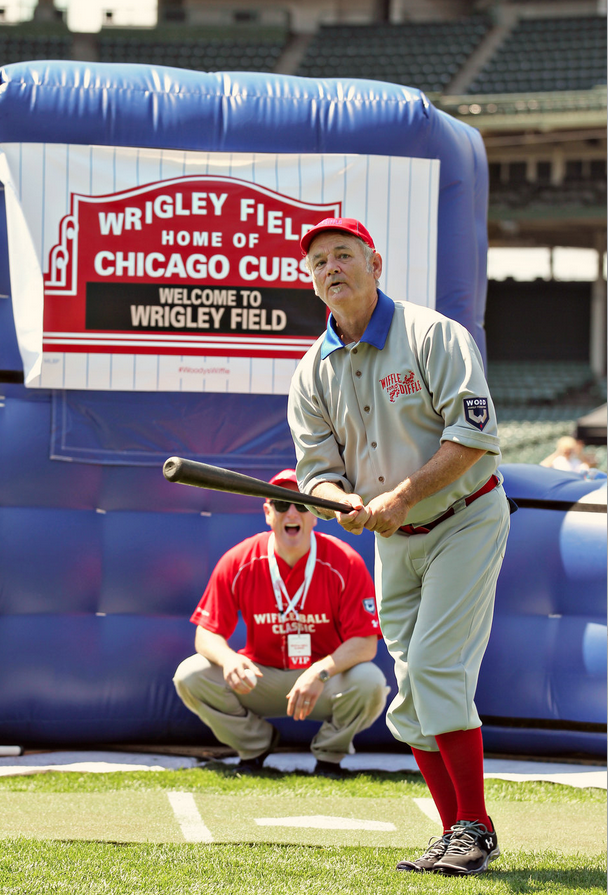 Bill wishing he had my skills.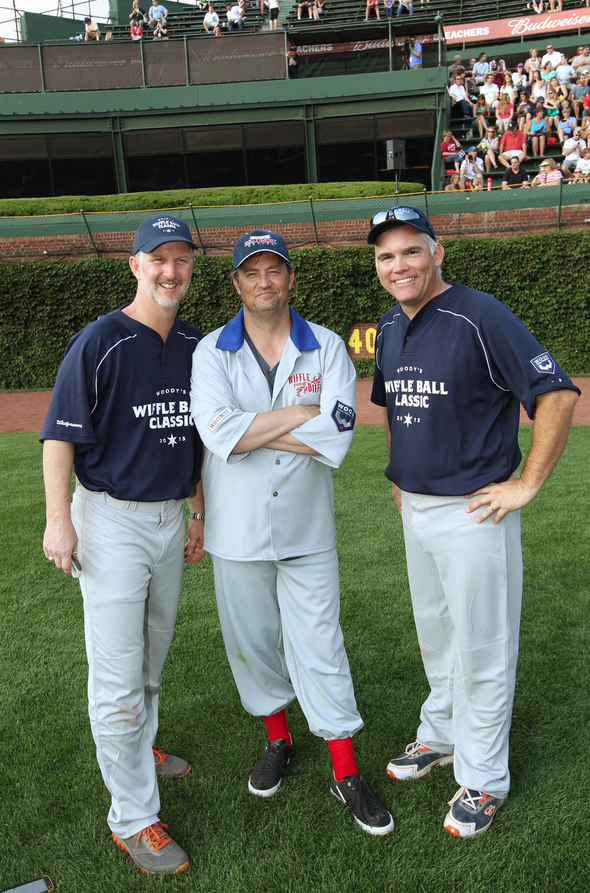 Matthew Perry and some randos.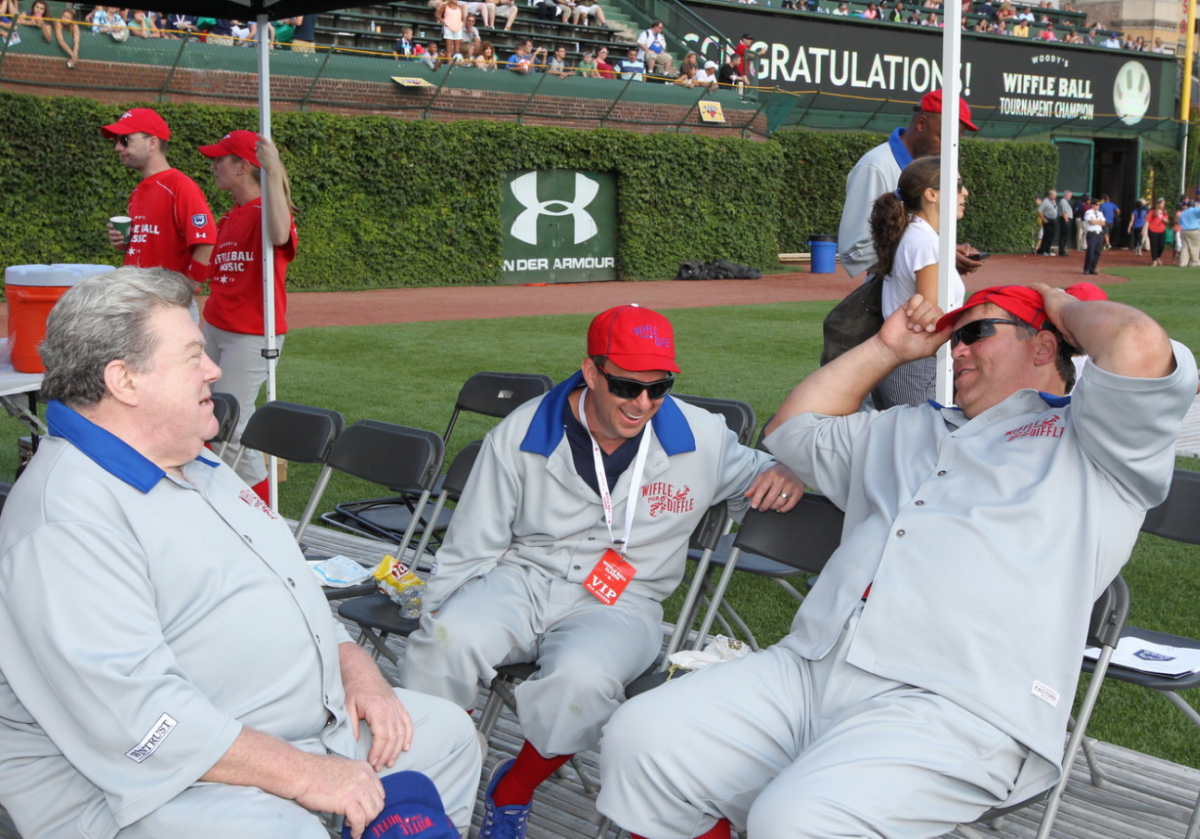 Norm from Cheers and some former Cubs.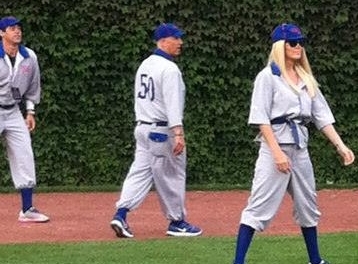 Me, Jenny, and the Chief of Police taking to the outfield.
And of course the post party action...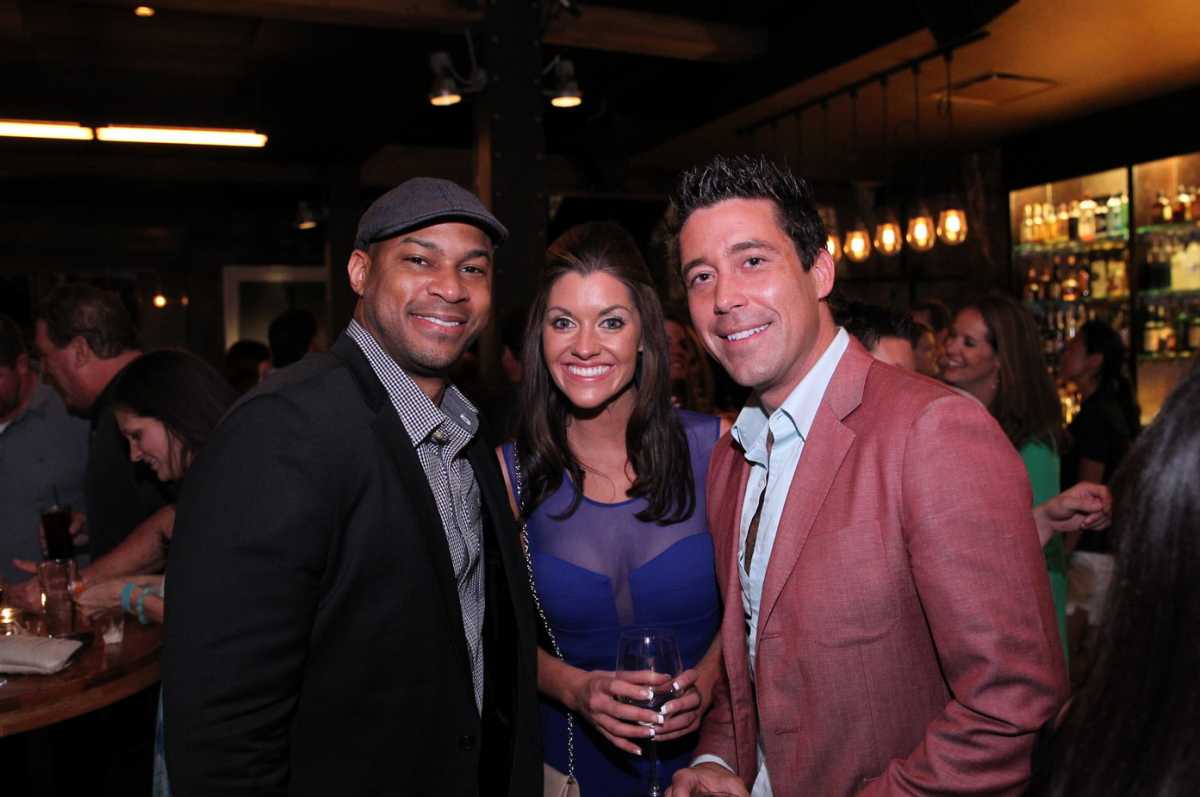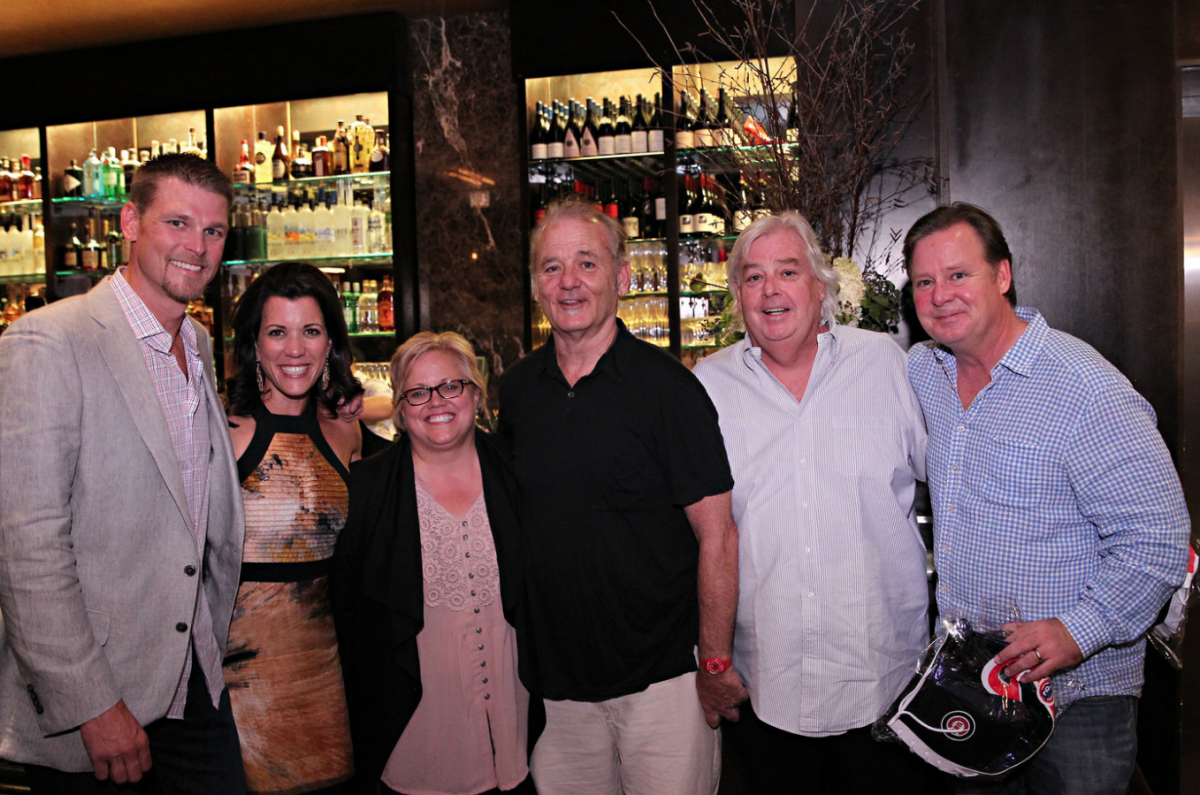 Celebrity participants included:
BILL MURRAY, Oscar-nominated actor/comedian, Chicago entertainment legend
MATTHEW PERRY, Multiple Emmy/Golden Globe-nominated actor
JENNY McCARTHY, Chicago native, actress/model/activist, Sun-Times Splash contributor
GEORGE WENDT, Chicago native, six-time Emmy-nominated actor
CM PUNK, Chicago native, WWE champion
JOSH CHARLES, Emmy-nominated star of "The Good Wife"
NEIL FLYNN, Chicago native, popular star on TV's "Scrubs"
D.B SWEENEY, TV/Film actor
KRISTY SWANSON, TV/Film actress
KEVIN FARLEY, TV/Film actor
THOMAS GIBSON, TV/Film actor,
LISA GUERRERO, Chicago native, award-winning sports/entertainment journalist
LEE DEWYZE, Chicago-area native, 2010 winner of "American Idol"
RICHARD MARX, Chicago native, scored 14 No. 1 singles as performer/songwriter-producer
FINESSE MITCHELL, Comedian, former "Saturday Night Live" cast member
THOMAS GIBSON, TV/Film actor
ED SWIDERSKI, Former star of "The Bachelorette"
Along with ...
DAVID KAPLAN, Host of Comcast SportsNet's "SportsTalk Live"
RICHARD ROEPER, National film critic/Chicago Sun-Times columnist/Radio host on WLS-AM
ROE CONN, Radio host on WLS-AM
ERIC FERGUSON, Radio host on WTMX-FM
KATHY HART, Radio host on WTMX-FM
STEVE McMICHAEL, Super Bowl champion with the Chicago Bears
RON HARPER, Three-time NBA champion with the Chicago Bulls
BEN SMITH, Blackhawks right winger
JIM CORNELISON, Blackhawks National Anthem singer
GARRY McCARTHY, Chicago police superintendent
DANNI ALLEN, Chicago-area native, winner of NBC's "The Biggest Loser"
Additional local media celebrities participating include: Ryan Baker, Lou Canellis, Ryan Chiaverini, Janet Davies, Anna Davlantes, Brotha Fred, Megan Glaros, Daniella Guzman, Catie Keogh, Natalie Martinez, Pete McMurray, Michelle Menaker, Dionne Miller, Jane Monzures, J Niice, Allison Rosati, Tracy Schmidt, Marc Silverman, Sarah Spain, Rafer Weigel, Derrick Young and Kelli Zink.
Also, former Cubs participating in the celebrity game include: Moises Alou, Michael Barrett, Paul Bako, Scott Eyre, Derrek Lee, Ramon Martinez, Glendon Rusch, Steve Trout and Todd Walker.